The UnNoticed Entrepreneur.
I have to confess that I am a polymath.
I found sitting in meetings and being paid a fixed salary no matter how much I achieved didn't work for me. The life of an entrepreneur was bound to be my path. My problem is that I essentially curious.
In my life I have lived in Europe, Africa, America and Asia.
I've built companies in services and products.
As a polymath I have a wide range of experiences that I can bring to bear on diverse problems.
Contact me if you need some one to listen to you, and to think of workable solutions which draw on over 30 years of international entrepreneurship.
I was introduced to business in the local community, through school. As a young lad I had been a keen cub scout, but it seems that by the time I was 17 I had discovered a taste for business.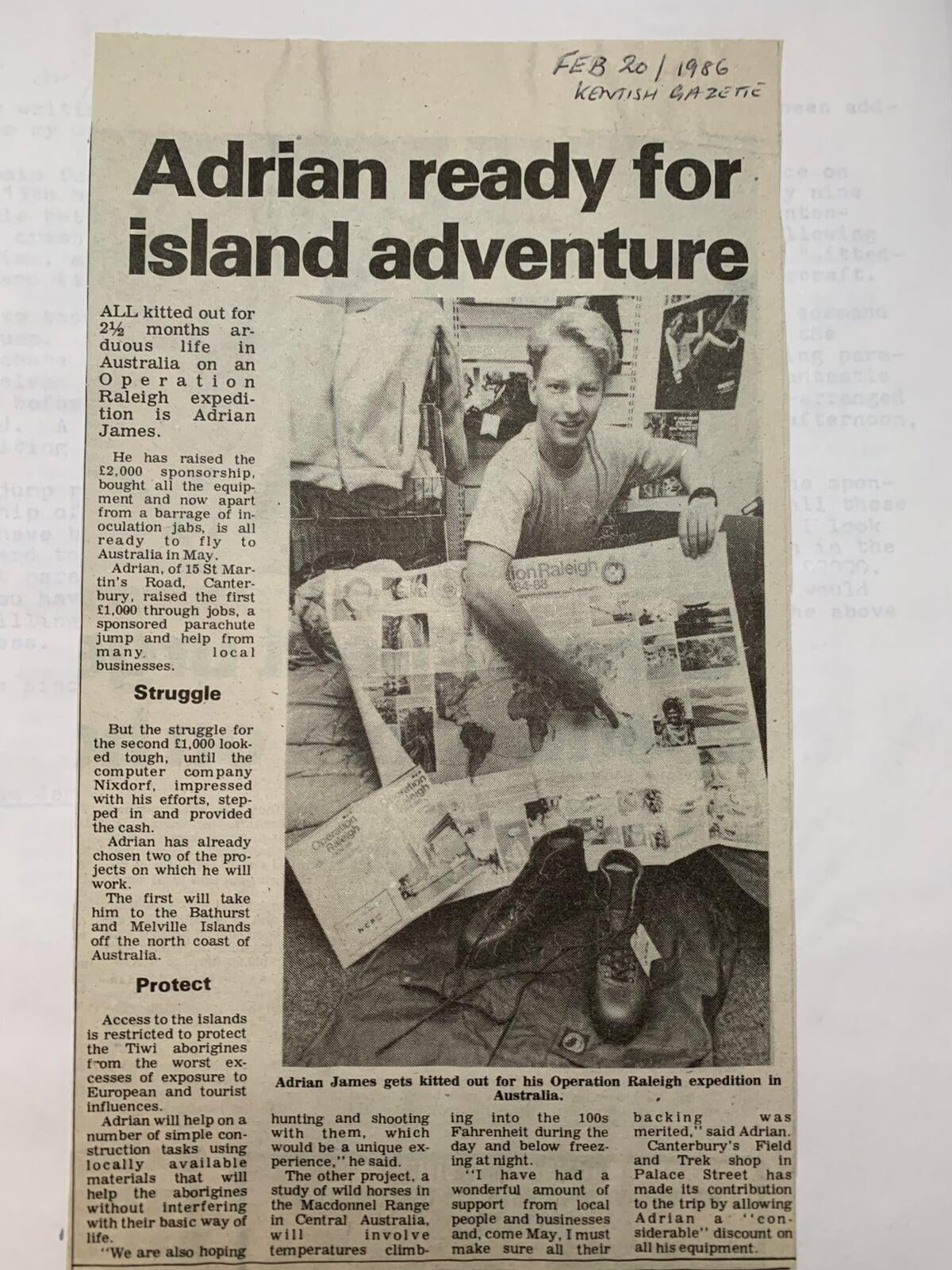 20th February 1986 My first media coverage. England.
Introduction: I secured coverage in the Kentish Gazette for earning a place on the coveted Operation Raleigh.
Opportunity: Short of cash for all my equipment, I approached the local outdoor clothing store and did a barter; cash for coverage.
Legal entity: I was 17 years old, and technically not allowed to have any legal entity.
Funding: I raised £2,000 by jumping out of an aeroplane and asking everyone in the toy shop where I worked to sponsor me. Luckily Siemens Nixdorf saw fit to sponsor me too.
Outcome: Spent three months in the outback of the Northern Territories in Australia.
Lessons learnt: Never be afraid to ask (in the article the journalist even remarks that he was surprised by the completely random appearance by a spotty teenager promising a story which would "touch the hearts of the people of Canterbury." I still remember the pitch!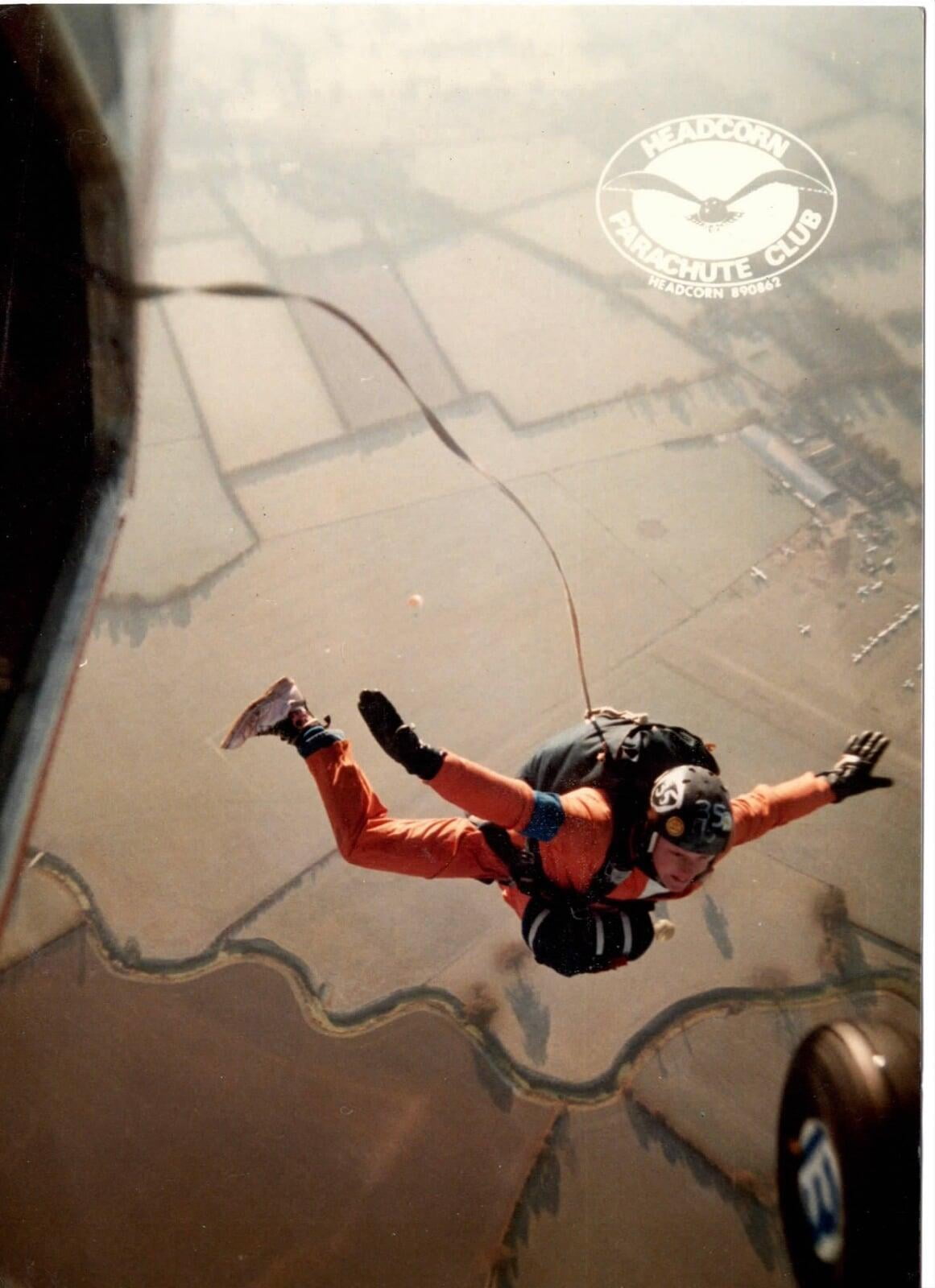 Facing fear head on.
This is how I was raising the money go on Operation Raleigh. I was terrified.
First jump I landed in the field I was supposed to.
Second jump I had a long walk back to base.
Mission accomplished - I raised the £2,000 in form of sponsorship from people in the department store, my village and a corporate sponsor, Siemens Nixdorf.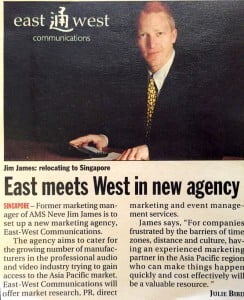 1995 - 2022 My first company. EASTWEST Public Relations, Singapore.
Introduction: Arrive in Singapore 14.06.1995 with two suitcases, a borrowed Toshiba laptop and a Psion organiser. On a mission to build an agency in the far east.
Opportunity: Companies in the west needing access to the markets of the east.
Legal entity: Set up sole proprietorship until January 1997 when I incorporated a limited company.
Funding: I sold my 2 bed house in Manchester and took £10,000 with me.
Outcome: Sold the business in 2022!
Lessons learnt: Constancy of purpose (add value with every communication) allied to innovation in delivery.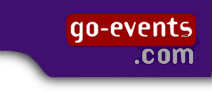 1998 - 2001 Internet adventure. Go-events.com, Singapore.
Introduction: As a PR agency we were gathering lists of events and sending them by fax to clients as potential speaking events.
Opportunity: Too many events and no where to find them all. Remember this was was 3 years after Yahoo was founded and the Internet was in the early days; there wasn't a google, no eventbrite.... Set up offices in Singapore Hong Kong.
Raised $250,000 on a valuation of $8,000,000 using a powerpoint.
Outcome: Sold it to a competitor in 2001 after the dotcom crash and 911 crash meant we ran out of cash.
Lessons learnt: Don't expand based on market promise, only on the demand of customers.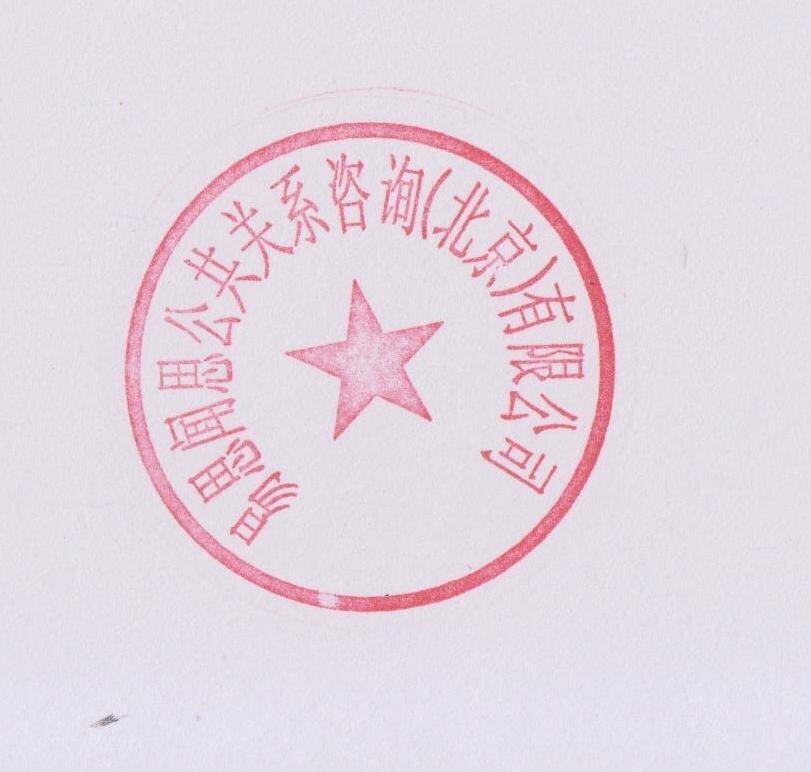 2004 Open office of EASTWEST Public Relations in Beijing, 意思文思公关共识 China.
Introduction: Since 2001 and China entering WTO, clients wanted China exposure, and China PR Agencies were taking all our margin.
Started: Arrive in Beijing on my birthday, 25.01.2006 with two suitcases, my own laptop and ambitions to build a brand.
Problem to solve: Clients wanting to access the emerging China market.
Funding: I took out a bank loan of S$50,000.
Outcome: The business was run by a small team, and I spent time on new ventures including the ones below.
Lessons learnt: It's better to have one business run well than two run badly.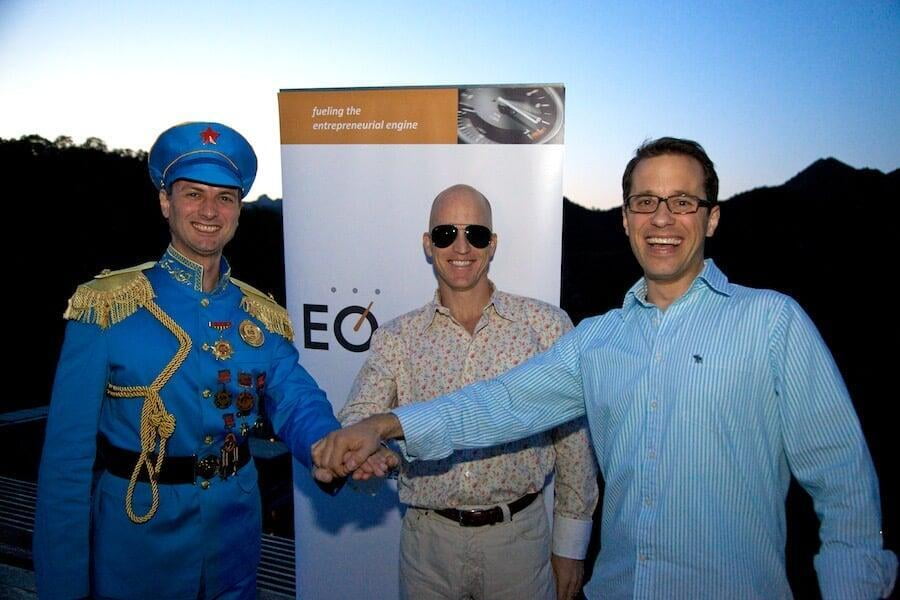 2007 Entrepreneur Organization. EO Chapter, Beijing.
Introduction: There wasn't a group for expatriate entrepreneurs in Beijing, and we all needed one.
Legal entity: None - groups of foreigners aren't allowed to exist in China outside of a Chamber of Commerce.
Problem to solve: Entrepreneurs in Beijing wanting a peer group to build their businesses with.
Funding: This was a non-profit.
Outcome: I was co-founder and President from 2007-2009, seeding 5 forums, and ensured succession. EO Beijing Chapter is still alive and well.
Lessons learnt: Entrepreneurs are the best companions, examples are the best lessons.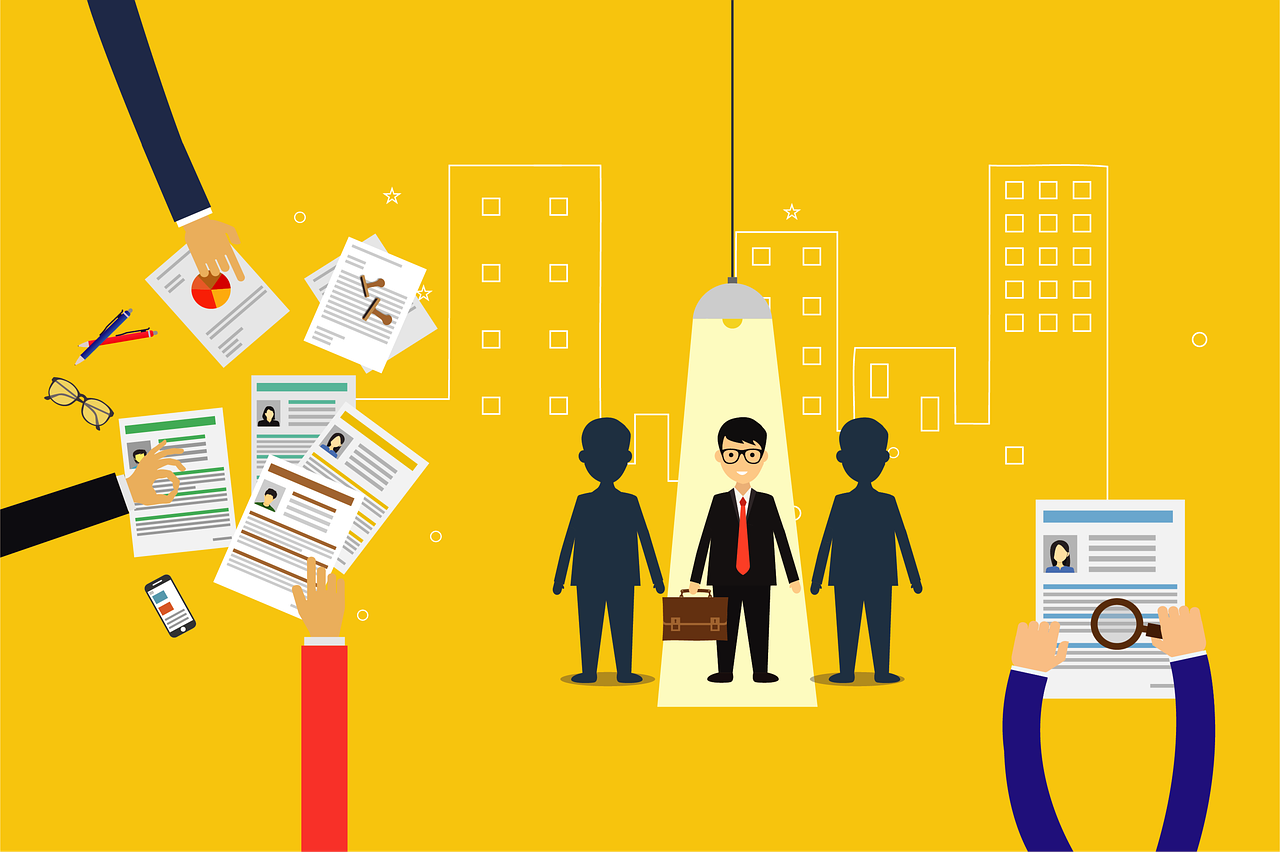 2007 - 2010 Partnership. Metcalf & Q, Beijing.
Introduction: China law firms need to attract foreign talent from around the world, and as foreigners with Singapore links we thought we could take advantage of this.
Legal entity: A Singapore limited company.
Problem to solve: Legal recruitment in Beijing
Funding: We sold one contract and used that as the basis of the business.
Outcome: We didn't get traction and eventually my friend had to take a job again.
Lessons learnt: Partner with people who have a track record of success.
2008 First Awards. British Business Awards, China
Introduction: In Singapore EASTWEST PR had won SME of the Year (1997), and yet in China there were no business awards. So I thought it was time to start one. I built the BBA whilst playing the role of non-exec member of the Chamber of Commerce.
Legal entity: The British Chamber of Commerce in China.
Problem to solve: Platform to recognize British "Innovation, Enterprise and Endeavour."
Funding: Sponsorship from the British Council and a number of MNCs operating in China.
Outcome: The BBA is still successfully running to this day. Find out who the winners are here
Lesson learnt: Communities need leaders and projects to bind them together.

2007-2019 Investor. Eggplant Digital
Introduction: Alex Dodkin is a whiz with websites, and in 2007 he kindly agreed to build the website for the BBA, and subsequently I became an investor and Chairman.
Legal entity: Hong Kong limited company.
Opportunity: Giving international quality of digital services to western companies who want to market their goods and services in China.
Funding: From cash flow.
Outcome: The company is still operating today, and Alex and I enjoy to this day a good conversation on many subjects.
Lesson learnt: Invest in the person, and let them know that you are there for them regardless of the problems a business faces.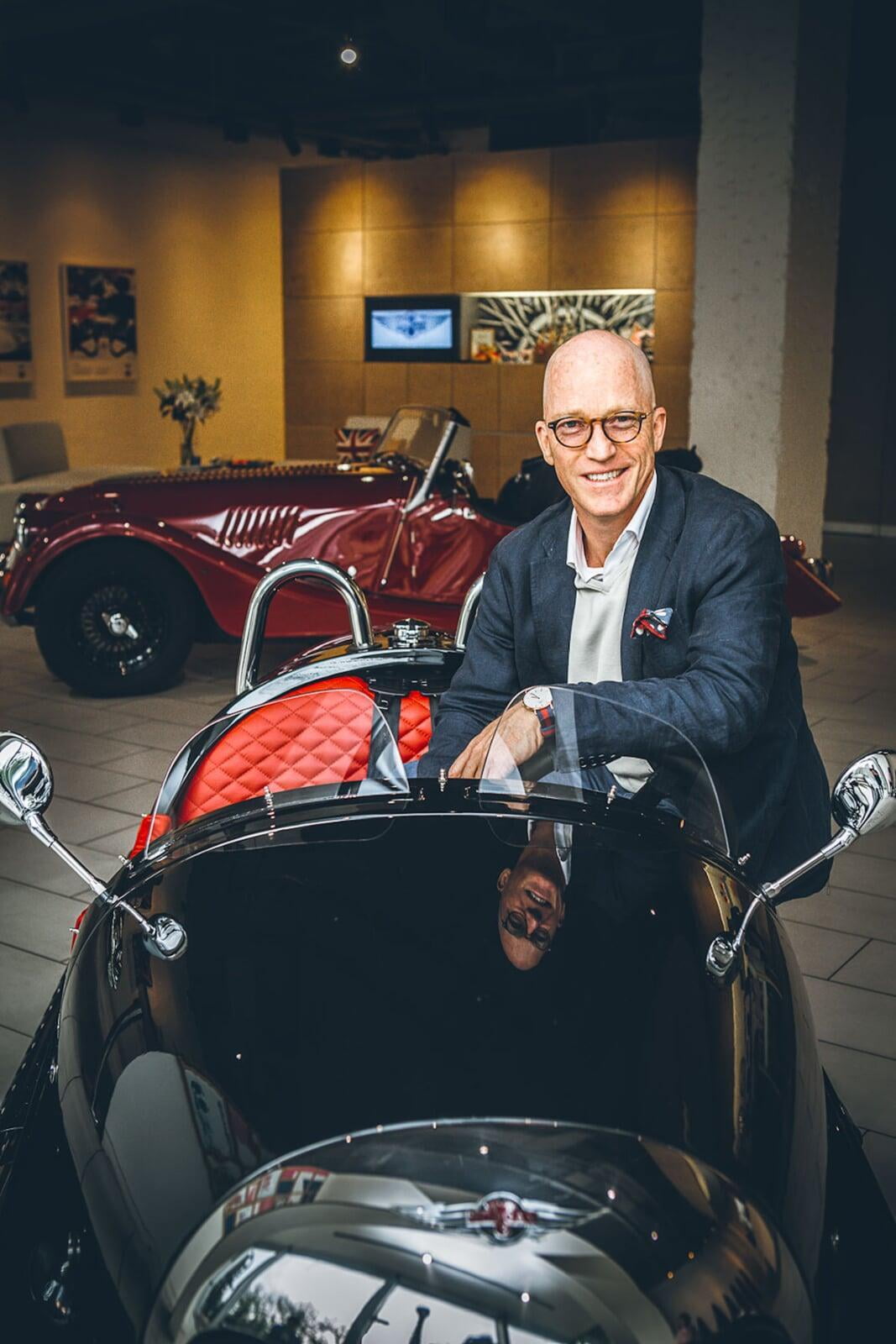 2011 - 2018 The car business. Morgan Motor Cars (Beijing) Ltd, Beijing.
Introduction: Since riding on the luggage rack of a Plus 4 driving through the Oxfordshire countryside, I had wanted a Morgan. So my wife and I imported the first Morgan to China, using my PR company as the legal entity,.
Legal entity: Opened a HK company, and over 12 months registered a Wholly Owned Foreign Enterprise (WOFE) in China.
Opportunity: Classic cars are not allowed to be sold in China. Morgan cars the only classic car which can be driven on the roads.
Funding: Self-funded by selling a property in Mongolia (not a yurt!)
Outcome: We imported and sold over seventy cars to China. I established a dealership network and the brand. The relationship ended in December 2018 and is the result of a case being heard at the London Court of International Arbitration.
Lesson learnt: Own the brand that you rely on.
2014 - 2015 Interim CEO. Lotus Cars, China.
Introduction: The Global CEO of Lotus visited our Morgan showroom and liked what he saw, and heard. [We were on holiday and he chatted to our staff.] They engaged me to help with marketing, then extended that to be Interim CEO until Jessie Chan (right) was appointed.
Legal entity: China WOFE.
Opportunity: Restore confidence to the team and dealership network for Lotus Nyo.
Funding: Not my problem this time.
Outcome: Uncovered some untoward practices, re-engaged with dealerships and renovated the showrooms and energized the team.
Lessons learnt: Internal politics are more of a killer than competition.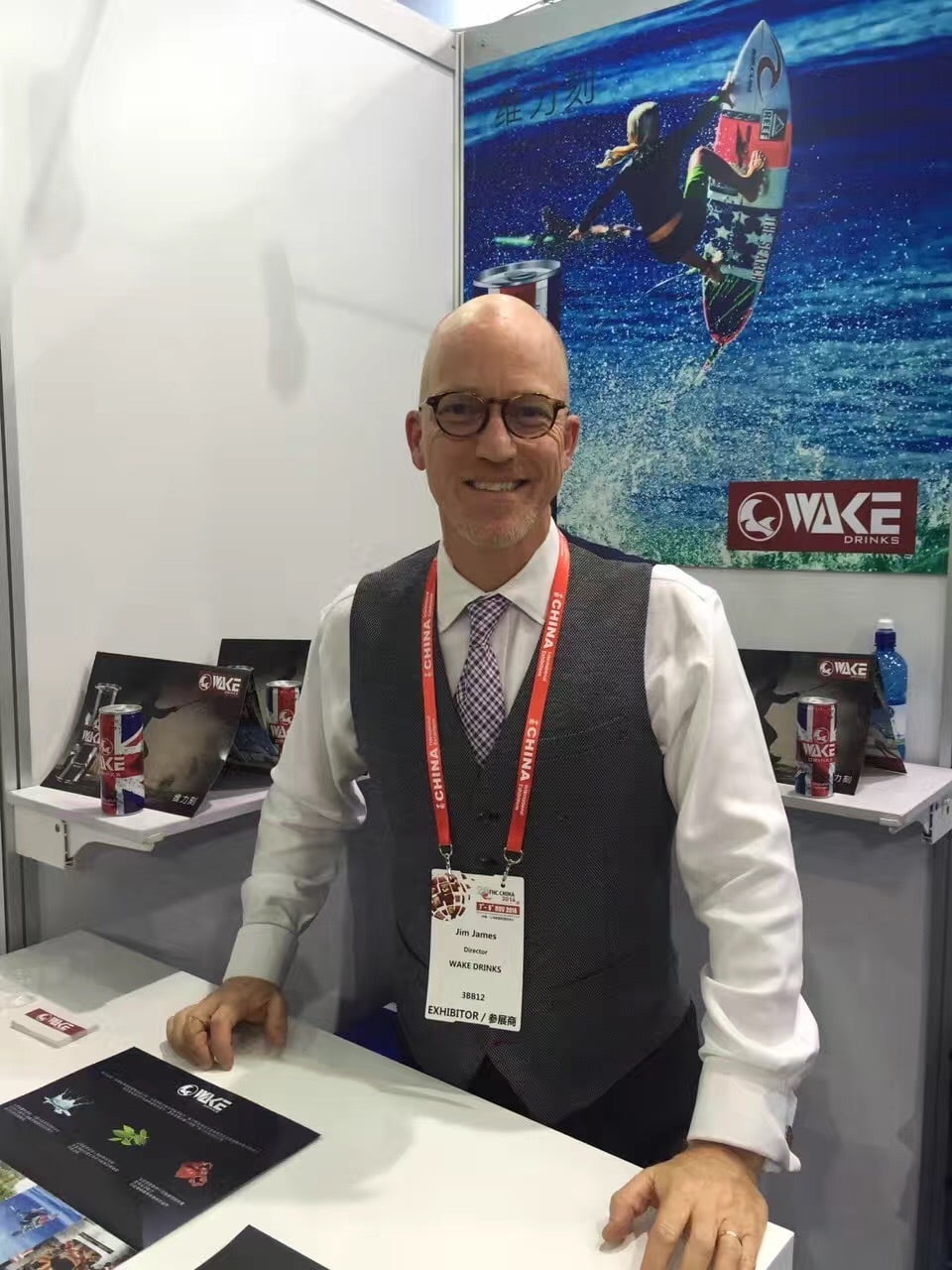 2016 - 2017 Drinks. Wake Energy Drinks, China
Introduction: As a result of the BMF I was approached by British founder of WAKE drinks to build the business in China.
Legal entity: Hong Kong limited company and then via a UK company which had a WOFE.
Opportunity: The largest energy drink market China also has the highest growth rate in the world. In 2015, sales amounted to over 1.3 billion litres. It's over $4 bn in value today. We only needed 1%...Today that market is worth $

Funding: Self-funded.
Outcome: Secured some outlets for the drink and interest from distributors; but shipping water across the planet is expensive.
Lessons learnt: Some businesses are not what they seem. This wasn't a brand business but a distribution business.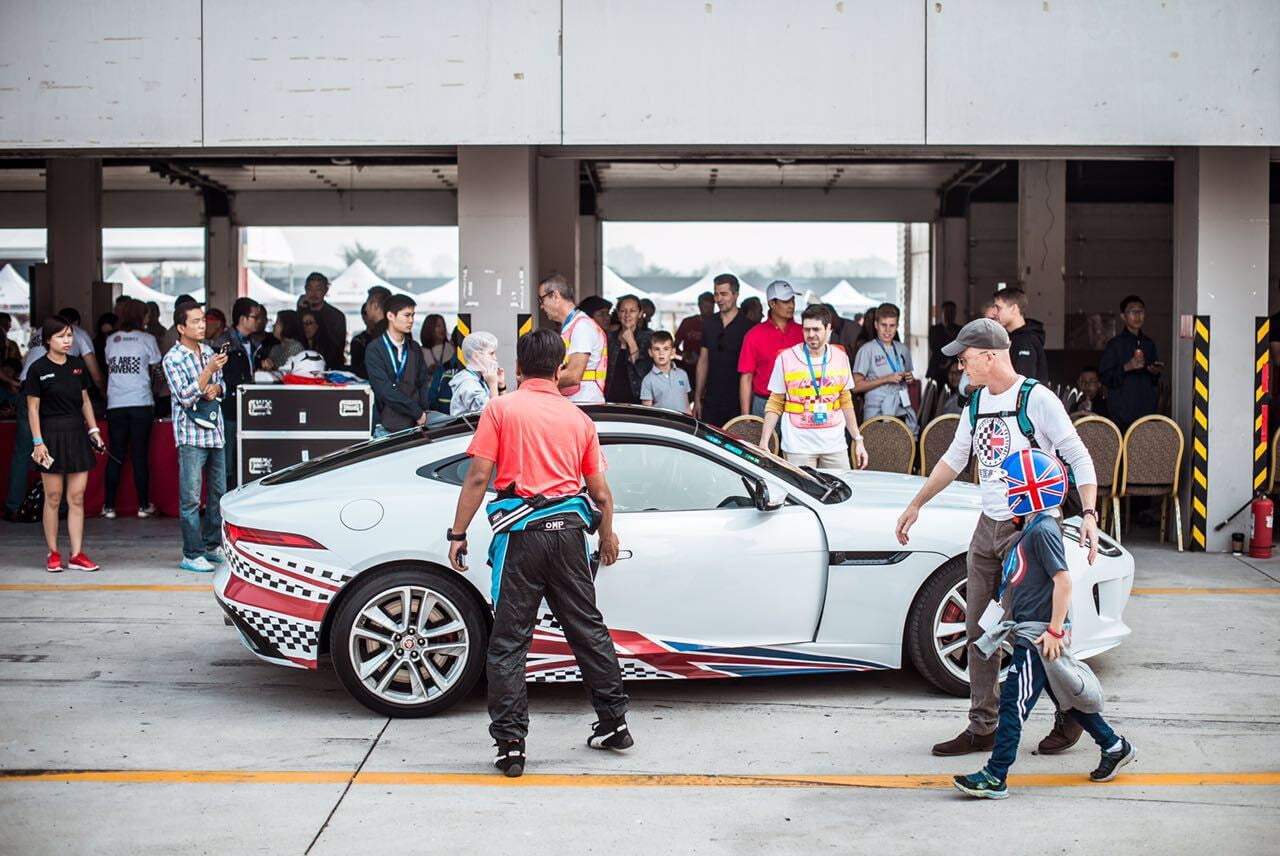 2016 / 2018 Big events. The British Motorsport Festival, Beijing.
Introduction: Whilst running Lotus and Morgan I found that getting a booth at trade shows was too expensive for niche brands, if indeed we cold get a space.
Opportunity: Chinese consumers loved the British car culture and yet there were not any events dedicated to the growing number of brands which wanted to engage these Anglophiles.

Funding: Self-funded for the first one, and a joint venture with Ace Cafe (Beijing) for the second event.
Outcome: Fabulous events which lost a lot of money because the Chinese local authorities set restrictions on attendance.
Lessons learnt: Check the external factors which may render a good business into a bad one.
Video links: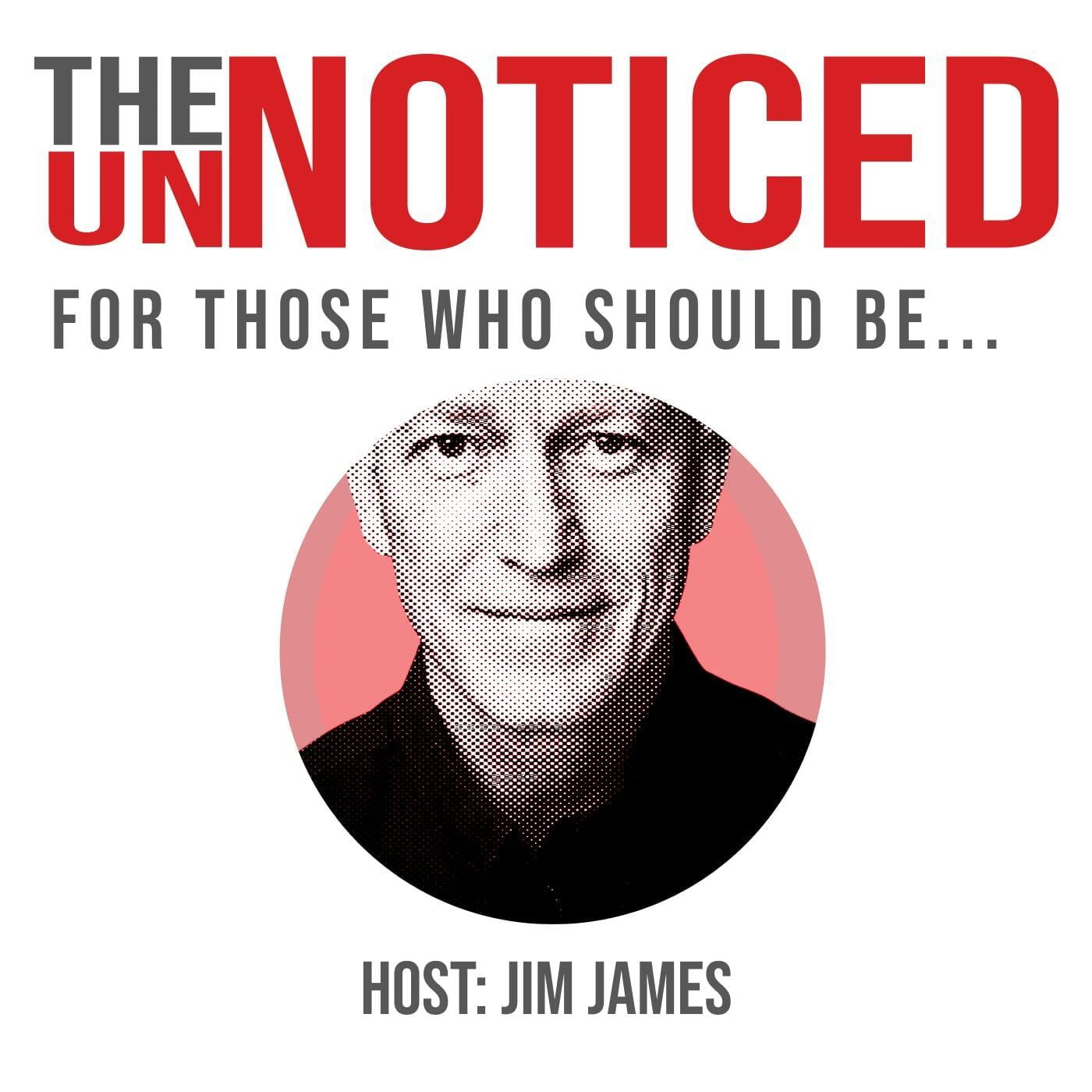 2019 -- The UnNoticed Entrepreneur Group
Introduction: During lockdown and after 25 years in Asia, I needed a way to build a network and find new ways to make income.
Opportunity: Podcasting is a low cost, quick to produce, and engaging format which can either be a funnel for new business or a business in its own right.

Funding: Self-funded the production of the show, but in fairness the investment has been modest.
Outcome: A podcast in the top 3% worldwide and a three book deal with Capstone, the Wiley brand after some twenty four months of production. I've secured a sponsor for the show too; and so it's starting to look like a business.
Lessons learnt: Do what you are best at, relentlessly, and eventually the ways to make money will appear.

2022
Exit the business in a sale
Introduction: After 27 years I finally passed on the baton to the next generation.
Opportunity: To move on from Asia and public relations, and ensure the brand will continue.

Funding: Worked on a model whereby the new owners could pay out of the profits they made.
Outcome: A successful transition from one owner to the next, with clients happy and the new owners given the opportunity to build on one of the longest standing PR brands in Asia.
Lessons learnt: Know when to leave, and don't ensure that the deal works for the other side as much as it does for you.