Let's make it personal
Sometimes we just need someone to talk to, but not just anyone, but a person who has some experience and who we can relate to.
I've laid out my backstory of over 30 years as an international entrepreneur, and I leave it to you to judge if what I've lived through could be a useful to you and the questions that you have in your mind. I've left out my life as kid in Africa and being an undergraduate in n. Carolina, and the chapter where I had ameloblastoma, a life threatening tumour whilst living in Beijing.
The point is that we all have our challenges, it is how we respond which defines us. Which challenges are you facing?
One2One coaching is about helping you to get to your goals; I don't have a doctrine nor a patented methodology to sell. I'll listen and work hard to hear what is being said behind the words you are speaking. In my experience everyone knows the truth, it is that it is often uncomfortable to uncover and the actions necessary to get back on the path of verity are not always the easy ones to take.
My role is to help you to regain your balance, composure and sense of direction.
As each person is living their own life, so each engagement will be tailored to what a person needs.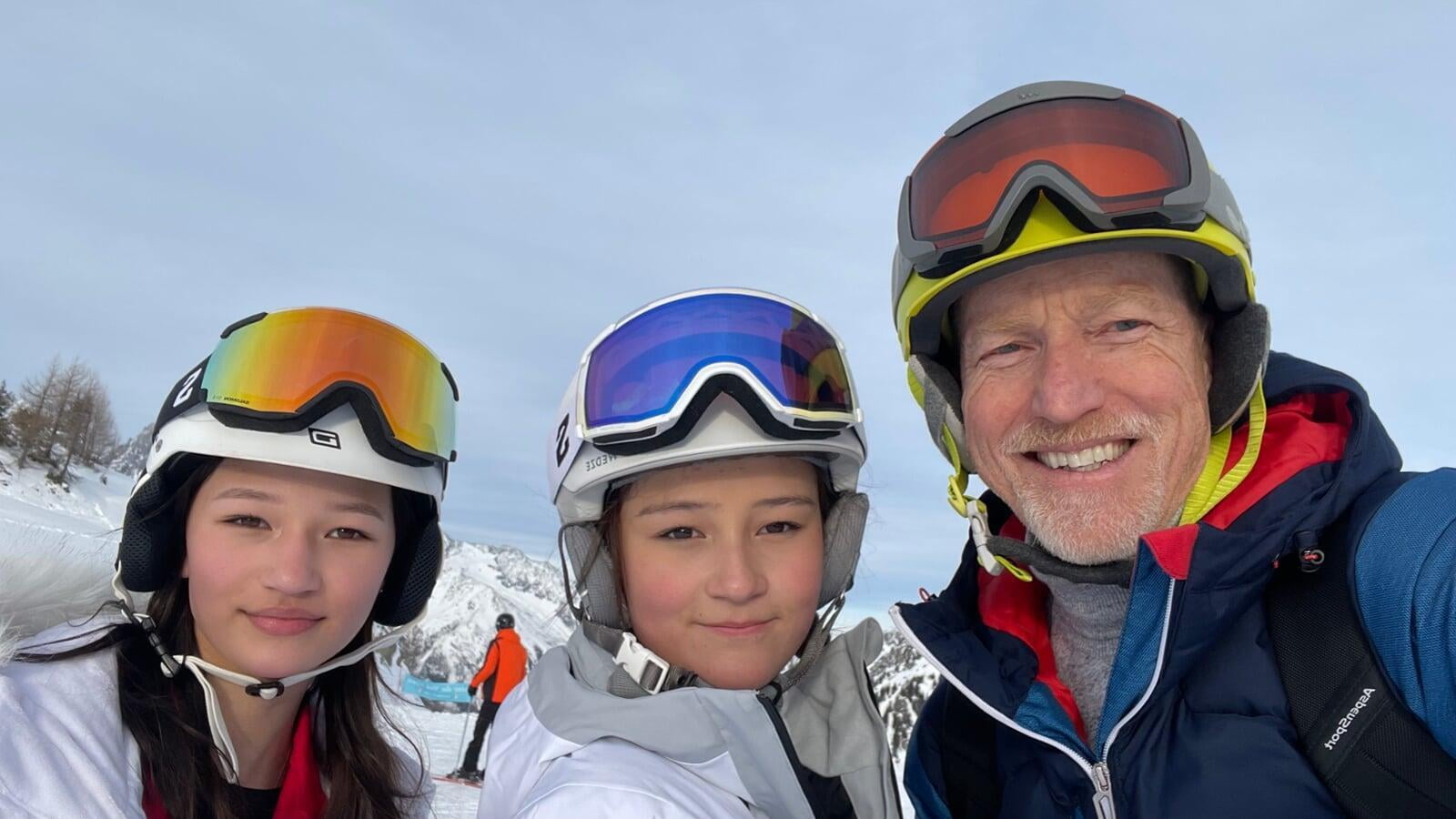 I don't know what keeps you going, but for me it's these two. Here we are skiing in Chamonix Xmas 2022. I share this not to brag but to say that our lives should create the opportunities to feel happy, and to take care of those people we love. It took me a long time and a lot of work to get to this place in life.
Your story will be different to mine, but what I am here to do is to help you get closer to living a life which makes you and the people you care for safe , secure and sustainable.